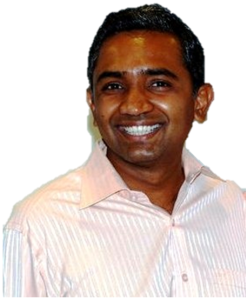 My name is Vivek, and I work with the Program on Liberation Technology at Stanford University, and I recently finished my PhD in social sciences from Syracuse University, New York.   My academic as well as activist life (see below) have been based on my conviction that basic public services such as health, education, water, sanitation  and other amenities make a huge difference to the quality of our lives, and that that society should everyone has access to such services so that all of us can lead a life with with dignity.  In the past, I worked with several rights based campaigns that work on  basic education, right to food, care for children under six, and the right to information.  While working with these campaigns, I was struck by the vast differences in the provision of public services across Indian states, and I believe that states such as Kerala and Tamil Nadu have contributed enormously to human well-being by ensuring the availability of these services to most people.  My dissertation looks at why Tamil Nadu developed the social commitment to providing public services, and I am in the process of converting this into a book.
Academically, I have a broad range of interests in development-related issues including the right to food, right to education, anti-corruption movements, collective action and the role of institutions in development.  These interests are a direct fallout of my work with various campaigns for socio-economic rights in India. I have been a "greasemonkey" with technology, but it has recently turned into an academic interest as well, given my location at the Program on Liberation Technology at Stanford.  My main line of work at Stanford is to look at the role that ICT could play in making governments transparent.  One of my projects currently underway in India seeks to create proactive disclosure of information using mobile phones that have become ubiquitous in India.  I am also working towards building a detailed guidelines for policy makers on amending different sets of laws, including access to information laws, in order to ensure the greatest use of technology for transparency.
A brief review of my education and work experience is given below.  Other than academic pursuits, I have a wide range of interests including in movies, bird watching, ventriloquism, travel, music and of course, spending a lot of time with friends.  You can learn more about me, my interests and my life through this website including some gossip, my research, articles I published, reflections on life as a doctoral student, etc.
Social media
Twitter: @vivekdse
Current projects
Combating corruption with mobile phones, with generous support from Google through the Program on Liberation Technology at Stanford University.
Book project: The commitment to public services in India: A book on varying levels of public commitment to providing basic public services across Indian states.  The book builds on my dissertation that looked at this question, but with a focus on Tamil Nadu.
Constitution Explorer, a structured database of constitutions that will help people identify how different constitutions have dealt with various problems.
Education
Places of work
Other affiliations
Program on poverty and governance, Stanford University
Center for South Asia, Stanford University
Trustee, Centre for Legislative Research and Advocacy, India (CLRA)
A few links to know me better